| | |
| --- | --- |
| | Warning!!: All of pages are made and belongs to LittleLulu! If you touch, edit or change the page without my permission or not follow these rules, I will punish you in the name of the moon!! Thank you~! |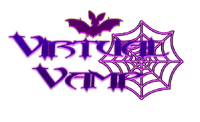 Virtual Vamp
(

バーチャルヴァンプ

?

)
is a Celeb-type brand featured in
Luminous Live
. It is also Takao, Natsuru, and the HEAVEN MOON's favorite brand. The concept of the brand is inspired by Halloween and candies with dark-colored Gothic style. Its main user is Takao Utagawa and Natsuru Tsukimichi. The top designer is Iemasa Kibayashi. Its special appeal is Lustful Vampire.
About
Known Users
Takao Utagawa
HEAVEN MOON (primary)
Natsuru Tsukimichi
Known Coords
Crimson Gothic Coord
Shadow Striped Coord
Trench Vampire Coord
Violet Devil Coord
Lustful Red Coord
Nightmare Blue Coord
Dramatic Murder Coord
Bloody Noble Coord
Midnight Lover Coord
Purple Demon Coord
Trench Venom Coord
Candy Crystal Coord
Winter Dawn Coord
Crimson Dusk Coord
Diabolik Baron Coord
Cerulean Chandelier Coord
Vampire Prince Coord
Midsummer Night Coord
Glass Rose Coord
Black Odile Coord
Tarnished Candlestick Coord
Countess Vampire Coord
Dark-Pink Bride Coord
Crimson Sister Coord
Mystical Moonlight Coord
Dramatic Dark Queen Coord
Midnight Blizzard Coord
Galaxy Love Vamp Coord
Trivia
The brand's mascot is Frankie
This brand is considered to be male counterpart of LoLi-GoThiC from Aikatsu!
Community content is available under
CC-BY-SA
unless otherwise noted.